Developed by Qualman Rocketry, these are laser-cut centering rings which also will hold your fins straight. They can evenly space 2, 3, or 4 through-wall fins, holding them straight without the need for extra fin jigs for assembly.

They are sized for most motor mounts and all common BT-sized body tubes.

As a bonus, many of the sets include smaller centering rings which can be used as thrust rings in the motor mount tube.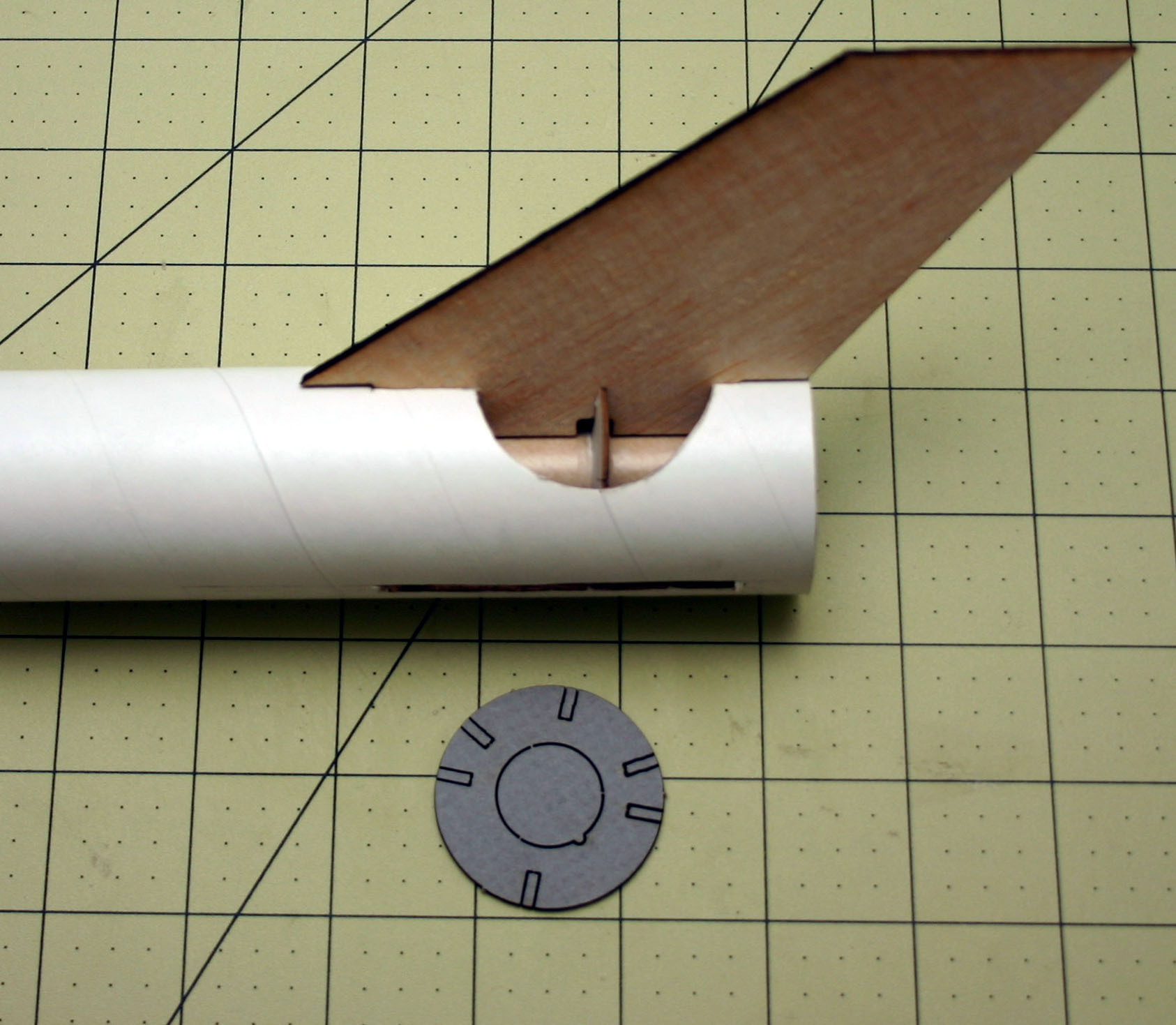 cutaway view showing a fin aligning ring
The rings come with six slots which can be optionally removed. For 4-fin assemblies, remove the four at 90 degree intervals. For 3 fin assemblies, remove the three at 120 degree intervals. Tack the remaining ones in place with glue if you want to use it as a replacement to one of the cardstock centering rings.





These can be also be used in high power rockets, as an additional ring added for alignment. It's recommended to not replace a plywood ring with a cardstock ring

.
Suggested Usage